As perhaps you noticed in my last post, October is one of my favorite  times of year here in Albuquerque. The blue skies and gentle breezes have a tendency to lure me away from my desk in the afternoon – it's finally cool enough to spend afternoons in the garden and the horizontal light provides a most enjoyable interplay of deep shade and golden glow in the garden. Today I stole a few moments from my day to catch up with the vegetable garden. Here's what I found:
For the first time I have happy sweet potato vines and one of them has started to bloom.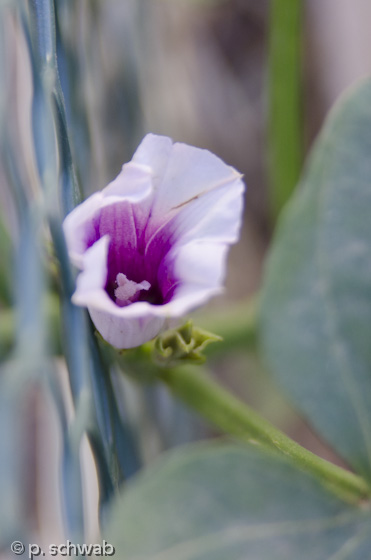 The tepary bean vines are starting to wither and dry – I love the yellow canopy they've created and the rustling sound they make as I push through them to harvest some kale.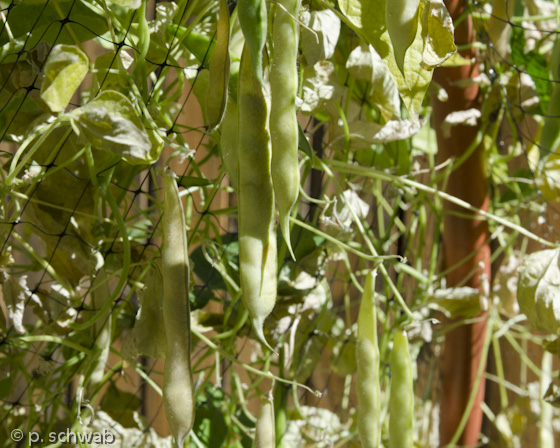 The dry sunflower heads have been pretty well ransacked by the wild and domestic birds. The chickens spend a good part of every day underneath the tall stalks waiting for the manna from heaven. Occasionally a helpful human will take pity and shake the stalk to cause a rainfall of seeds.