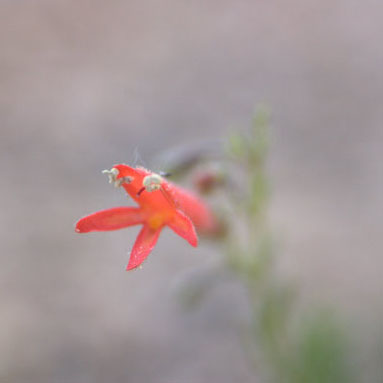 One of the benefits to having a home office is that I have that little bit of extra time in the morning to survey the yard and check on progress. This morning I was exciting to see that the Compact Pineleaf Penstemon I almost killed last summer had begun to bloom. It's a scrawny little thing with only a couple of flowers, but I am pleased that I was able to pull it back from the brink.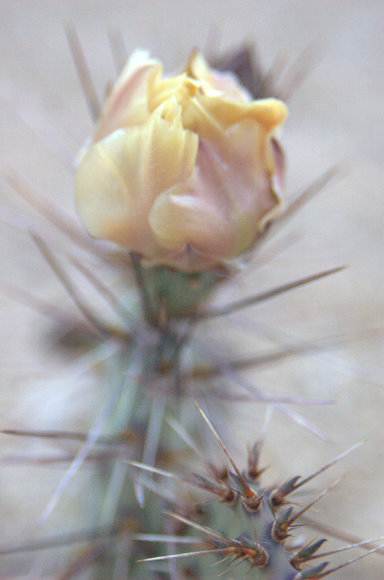 Also blooming is another Opuntia I planted last summer. I think it's a Phaecantha, but I'm not completely sure as it was tagged as a Polyacantha at the native plant sale. When the blooms open they are a beautiful pale yellow with orange and gold at the center, although I think they are just as stunning closed in the cool morning shade.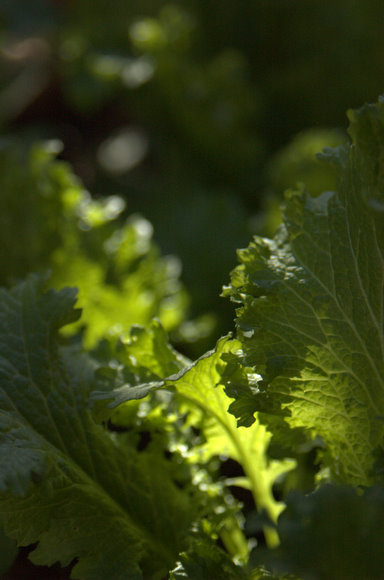 The vegetable garden was also looking lovely in the low morning light today. Despite the abnormally early heat wave we're having (90 plus degrees yesterday) everything seems to be hanging in there. I started spraying the greens with soapy garlic chile water last week and that seems to have curbed the flea beetle damage. I do believe I may need to have some mustard greens for lunch. They're looking so delectable.