Summer has officially arrived here – it's now getting hot enough (90+F) in the afternoon that I try to get all my outdoor chores done before lunch. The shade cloth is up on most of the beds: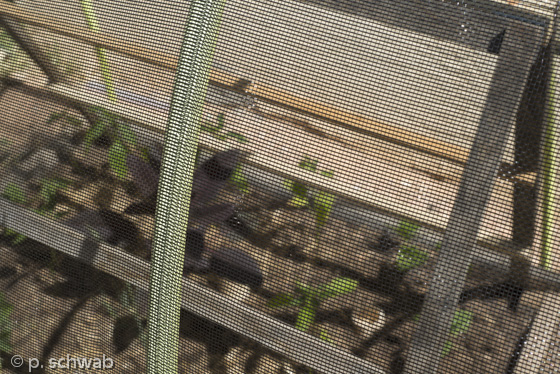 Which helps to keep the greens from getting quite so limp: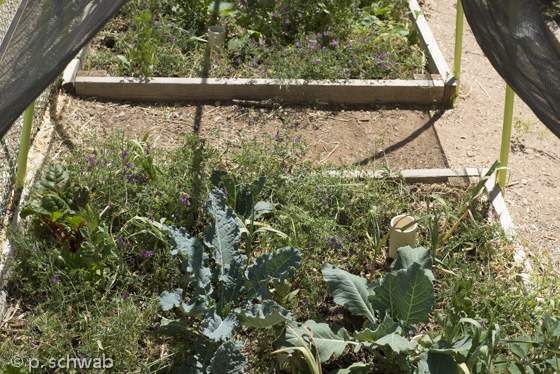 The tomatoes are now big enough that I was forced to finally assemble this year's version of the trellises: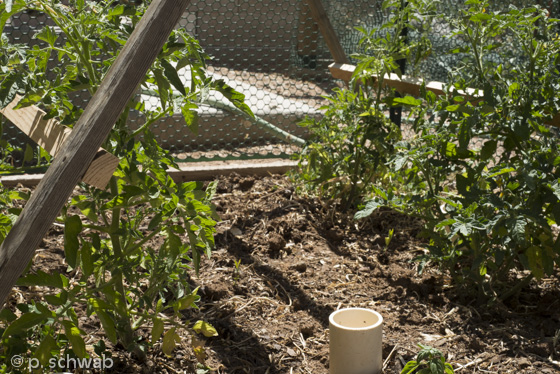 I think it's going to be a good tomato year here. All of the 12 plants that went into the ground are still standing, and most of them already have tiny green tomatoes. I'm predicting the first rip cherry tomato by the 1st of July, but of course it's not all about the tomato. I'm still working on getting more squash and cucumbers started, and I'm sowing beans in all the empty spots.
Oh, and meanwhile, I continue to manage the garden with these guys in mind: