. . . to the local restaurants, but I'm being held hostage by my garden – see you in a month or two.
Every morning, while it is still cool outside, I take a cup of coffee into the garden to assess and harvest. This is when I plan what needs to be eaten or preserved today, and what will be ready in a day or two. I know it doesn't look like much, but it is amazing how these modest morning harvests add up: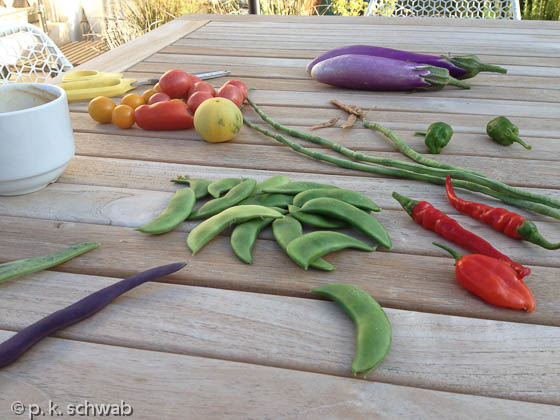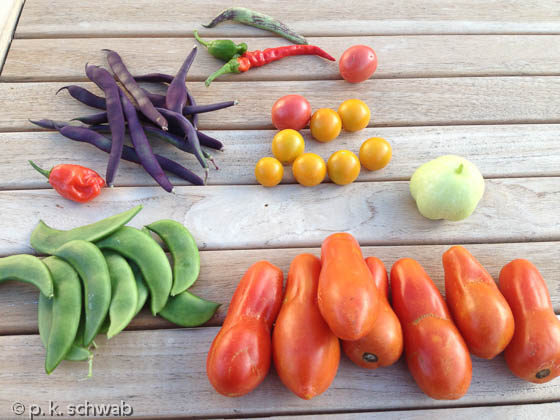 I'm slowly filling up the larder with all the stuff we can't eat right now. I'm fermenting a handful of cayenne peppers for a small batch of hot sauce: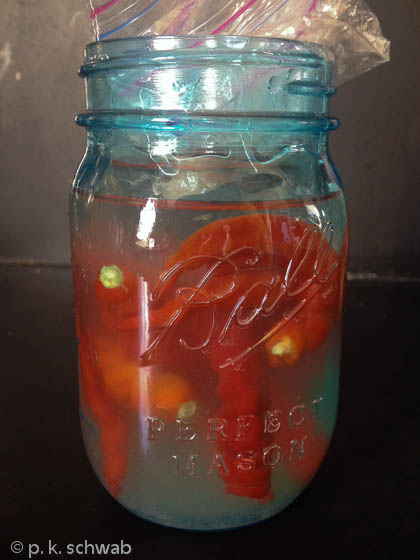 And I'm roasting all those San Marzano tomatoes, one baking sheet at a time, and blending them with garlic, basil and salt for an easy freezer stash of red sauce: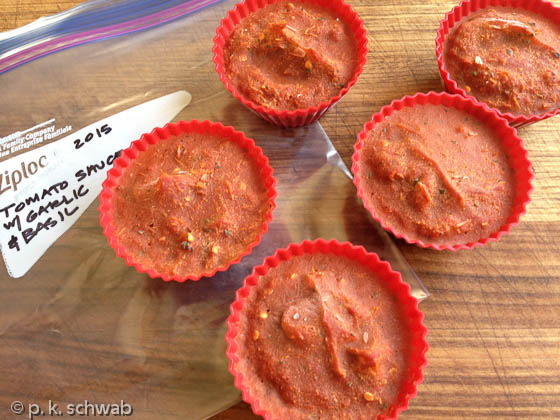 Fortunately, it is fairly easy to work in these small batches of preserves while I'm doing the daily cooking, particularly since, with ingredients this fresh, the less I cook, the better: Padron peppers really only need to hit the hot olive oil for minute or two to create the classic tapas dish: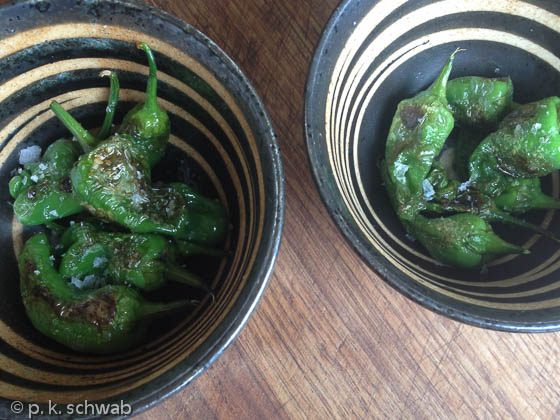 Or, when in doubt, just pile a mound of grilled and raw veg on a piece of flat bread with hummus, oil and vinegar: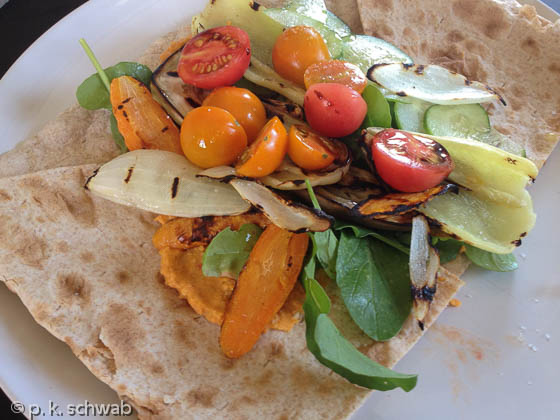 This flood of produce won't last long – maybe another 4 weeks or so. But, until it ends, I'm afraid I won't be getting out very often. Although, It's a nice problem to have.