I'm checking in quickly via cell phone because my computer is still in pieces on the floor of my new office. Hands down, this was the most disorganized and physically grueling of my household moves. Partially because this is the first time I was moving critters, gardening stuff and a complete garage workshop, but also because we were simultaneously trying to complete home repairs to make sure we were handing off the house to renters in good working condition.
Anyway, by the skin of our teeth, we exited Albuquerque and have started to settle in here in Arvada. The first priority was setting up the beehives. The apiary is a little ad hoc right now, but the bees seem happy.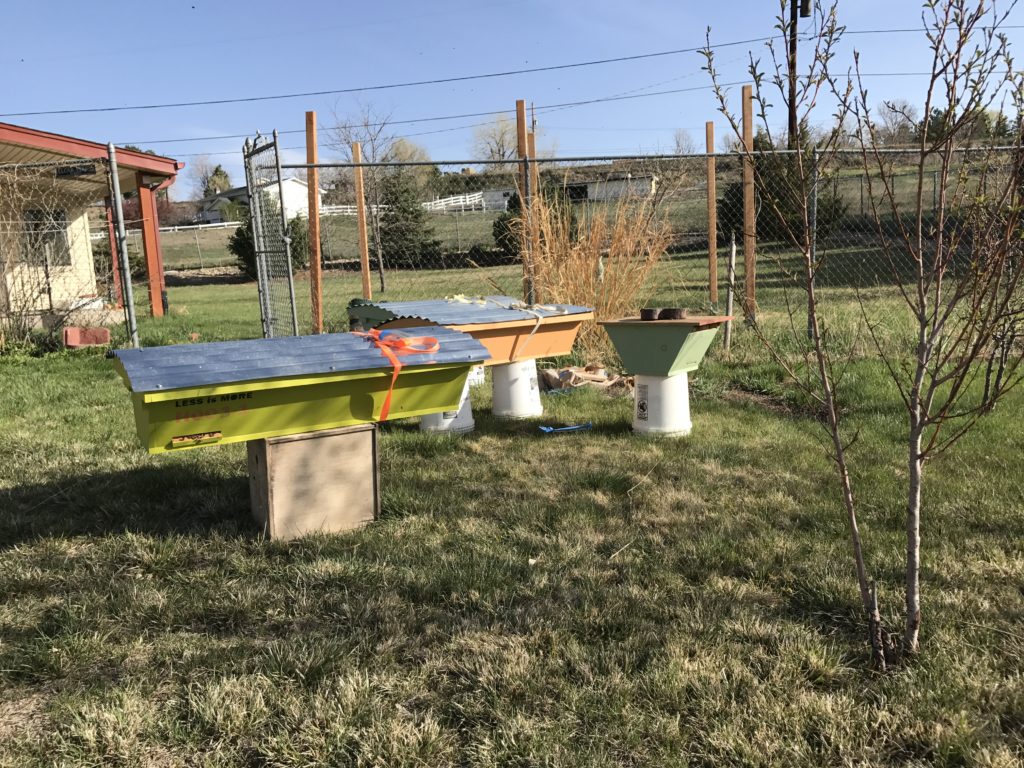 Loading them into our truck camper to get them up here was fun. First off, you'll notice 3 hives and a nuc box in the above photo. The colony I split sent out 2 swarms with virgin queens the week before the move. Fortunately both swarms clustered nearby, one in my vegetable garden,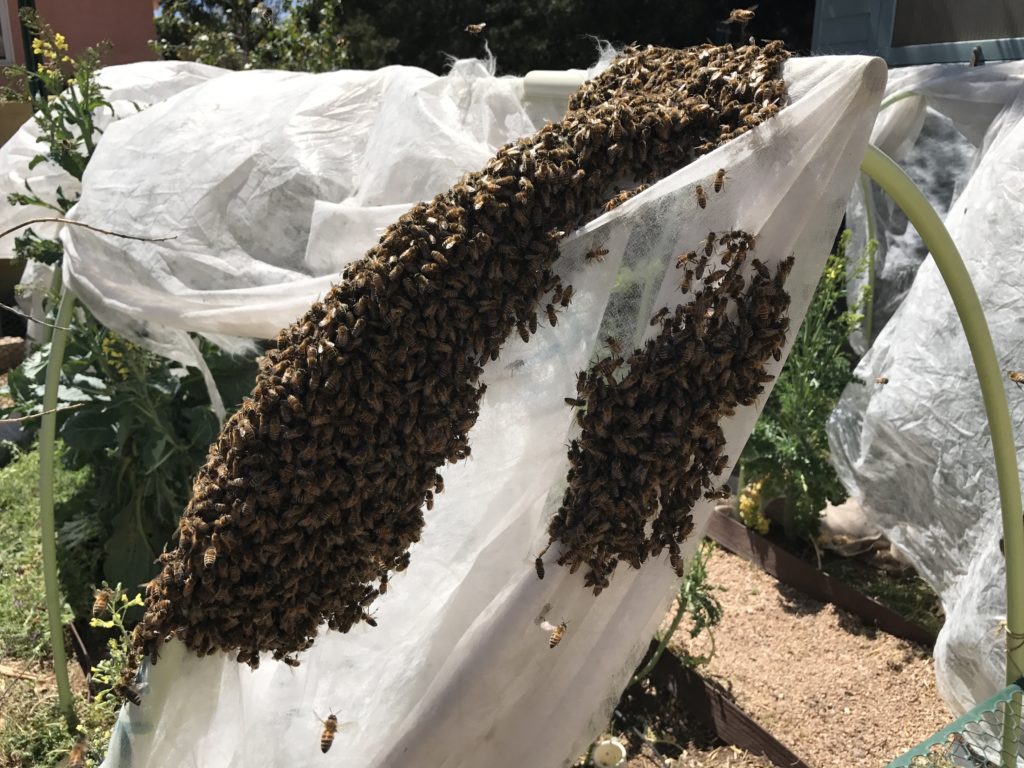 the other in my neighbor's juniper tree.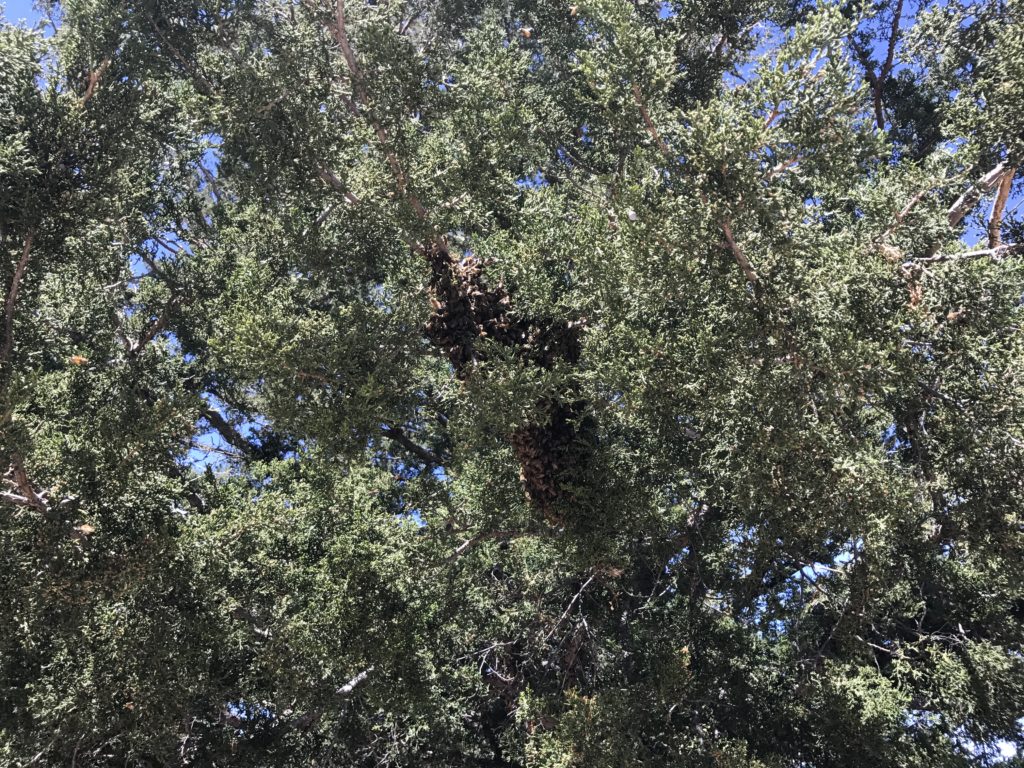 Of course I collected the swarms, so we ended up loading more boxes than we had anticipated. Also, it had been a warm day before the move and the bees bearded on the hive entrances for most of the night. I had to get up in the wee hours of the morning to screen over the entrances, but by the time we loaded the hives, each entrance had collected a small beard of foragers that had been out overnight and were returning first thing. We ended up with quite a large number of loose bees in the camper, which seemed to alarm other motorists. Apparently one passing car passenger held up a sign "bees in truck".
Unfortunately, I missed that humorous moment as I was driving up with chickens in the back of the Subaru Forester. I was convinced that this was going to be a nightmare, but it ended up being fine. I created a well-lined 3′ x 4′ enclosure in the back of the car complete with the normal feeder and nipple waterer. I draped shade cloth over the whole thing so they'd stay cool and maybe be convinced by the dim light that it was bedtime. Honestly, they were so terrified they just huddled in the corner in a chick pile for most of the 7 hours, although Iris did lay an egg towards the end of the trip. Anyway, the 7 hour, skull-splitting bawking fest I had anticipated did not come to pass. For now, things are still a bit disheveled in chicken-land as I prep to build the predator-proof run.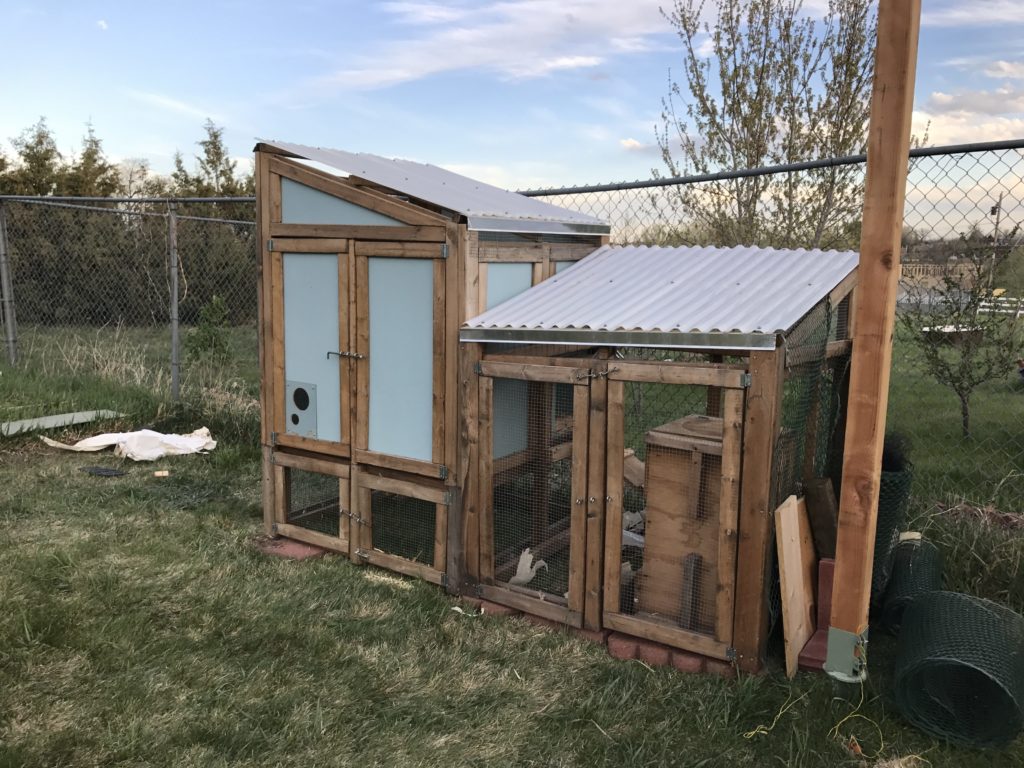 However, the hens are in love with their first lawn-side living experience.