Work is progressing on operation Lawn Be Gone. With the assistance of chickens, of course.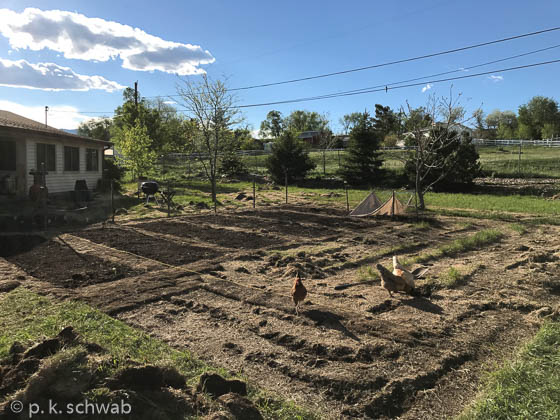 Earlier this week, I had 5 cubic yards of compost delivered, and I'm gradually prepping planting beds. The soil is even finer, denser clay than that in Albuquerque. I didn't know that was even possible. The soil has been so wet, I haven't been working it other than removing the grass. However, we finally had a few sunny days in a row, so yesterday I was able to work some of the compost in (right now it's mostly serving as mulch) and get my first few edible plants in the ground. I transplanted a small patch of greens: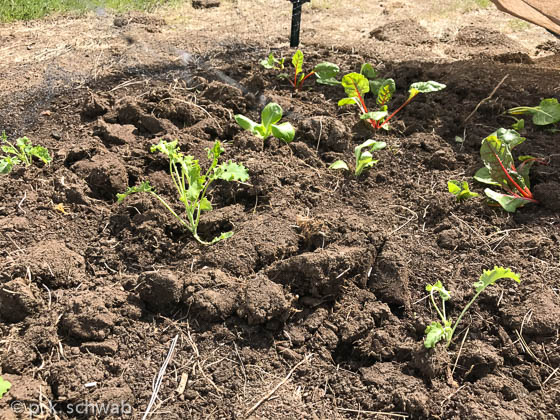 and most of the herb garden: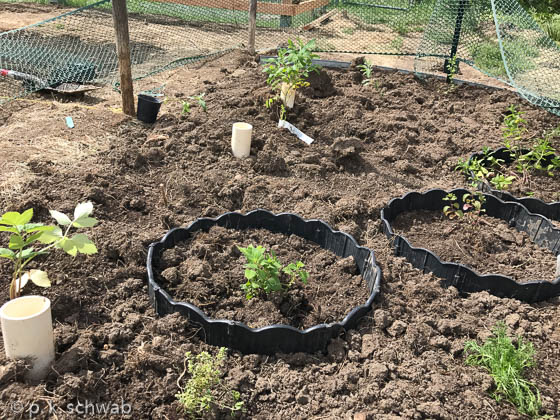 There's a lot more to go,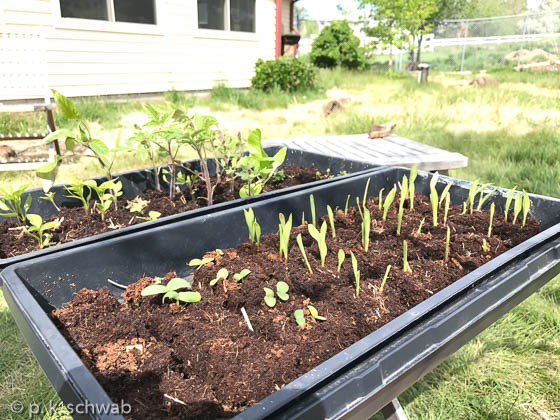 but today I'm going to take a break from digging to work on getting some temporary fencing in place to protect the vegetables from the chicken scratching and ravenous bunnies.