Once again, the only thing I have to share is the random collection of photos that have collected on my phone.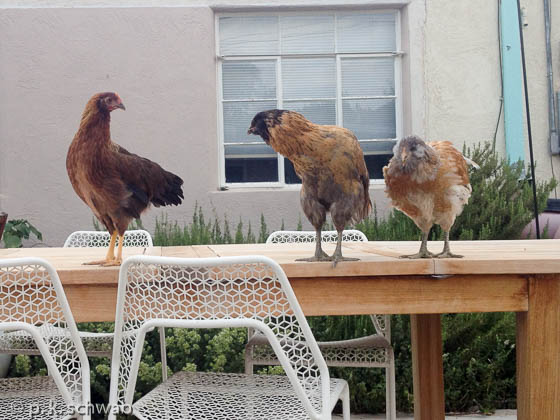 As you can see, Dora, Lemmy and Iris have become horribly spoiled. Technically, there's a no chickens on the table rule, however, somehow, it's suddenly not being enforced. I really need to rectify that situation. This photo was taken last week, when they were 12 weeks old, and you can see they are looking quite grown up. Their voices are changing- no more peeping and squeaking. Instead, there's lots of croaking while they hone their grown up cluck.
I'm still enjoying the front yard totem: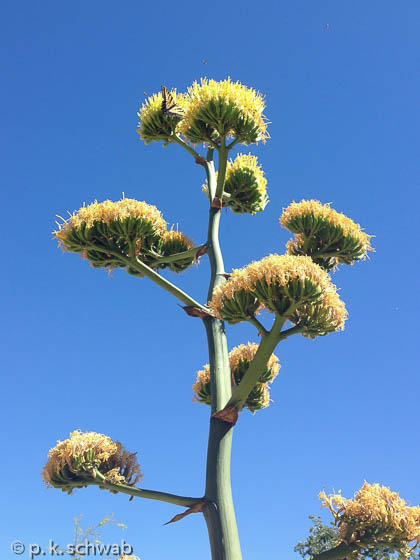 This time of year, breakfast and lunch are usually enjoyed on the cool, north-facing, front porch, and the popularity of the totem ensures there's lots of mealtime entertainment. And finally, it's truly summer. The first small tomatoes started ripening last week.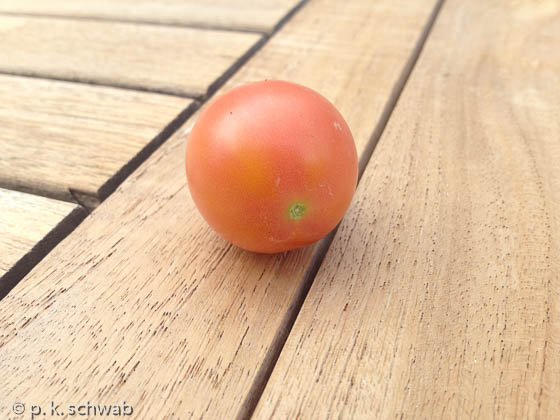 As is typical for the Less is More garden, the pretty pink Nichols Heirloom tomatoes have been the first to ripen, with the Amy's Apricot and Punta Banda following close behind.