It was a fun sight this morning to see the first male cucumber blossom. The first two vines I planted are well over 12″ tall and, so far, seem to be pest free. It looks like there are a few more flower blossoms, male and maybe a female, that should open later this week.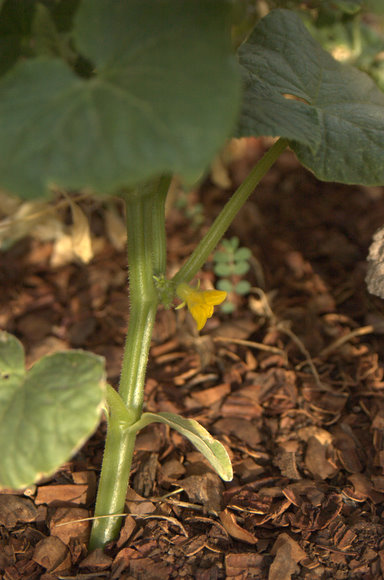 The delight of the morning garden tour always fades, however, when I get to the tomato plants.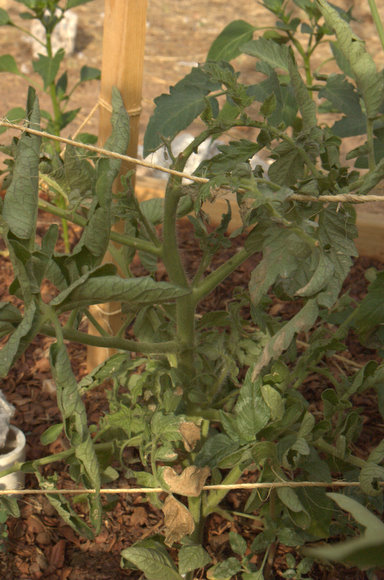 This is one sick looking Green Zebra tomato plant. I need to pull it out, but I've been dragging my heels. Fortunately, I have a second Green Zebra that is still looking healthy. This appears to be the only sick tomato. The Sungold cherry tomato plants are making tomatoes like crazy. The Garden Peach has also set a few fruits, but the Purple Cherokee and the good Green Zebra are still dropping all their flowers. . . I hope that situation changes soon.