Today was a big day for the three week old chicks! I expanded the brooder enclosure out the garage door, and Ezzie and I babysat the chicks during their first exposure to the big scary outside world. It took about 10 minutes for the bravest chick (Dora) to set foot into the expanded universe, but once the first chick crossed the threshold, everyone turned brave and there was lots of running back and forth. Lemmy took advantage of the patch of gravel to enjoy her first real dust bath:
The chicks will probably remain in the garage brooder for another week or two, with more excursions into the driveway. Having a nice big brooder box means I can delay moving them outside. In the past, when I had much less brooder space, I felt like I had to rush the chicks outside before it was ideal. Of course, moving them into the outside coop is contingent on me actually finishing the construction of the new coop. The process has dragged on for a lot longer than I anticipated due to lots of cool, rainy, windy weather and lots of other demands on my time. Spring is always so hectic. I did manage to get the tomato plants in the ground last week: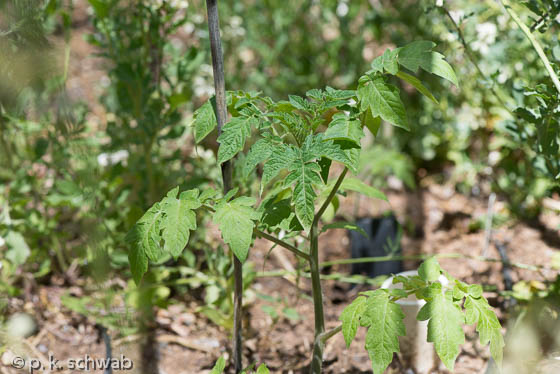 But I was a few days late getting the garden beds covered with bird netting. Once again, my peas were trimmed significantly: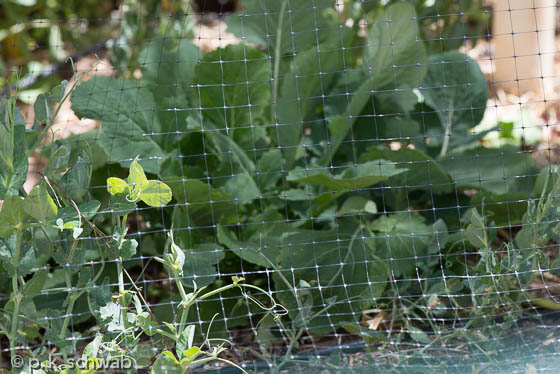 Fortunately nothing other than aphids seem to find fava foliage tasty: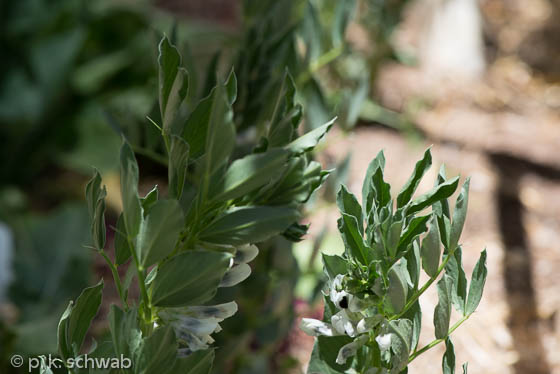 I've been managing my fruit crop by thinning the crop of newly formed peaches and pinching off the extra shoots on the grape vines. I pruned the fruit trees and vines back in February – I'm still not super confident in my fruit management techniques, but thanks to the wealth of Extension publications, I feel like I'm slowly learning. I still need to make a second pass at thinning. It's easier for me to thin twice. It's hard to have the discipline to remove enough of the fruit the first time around.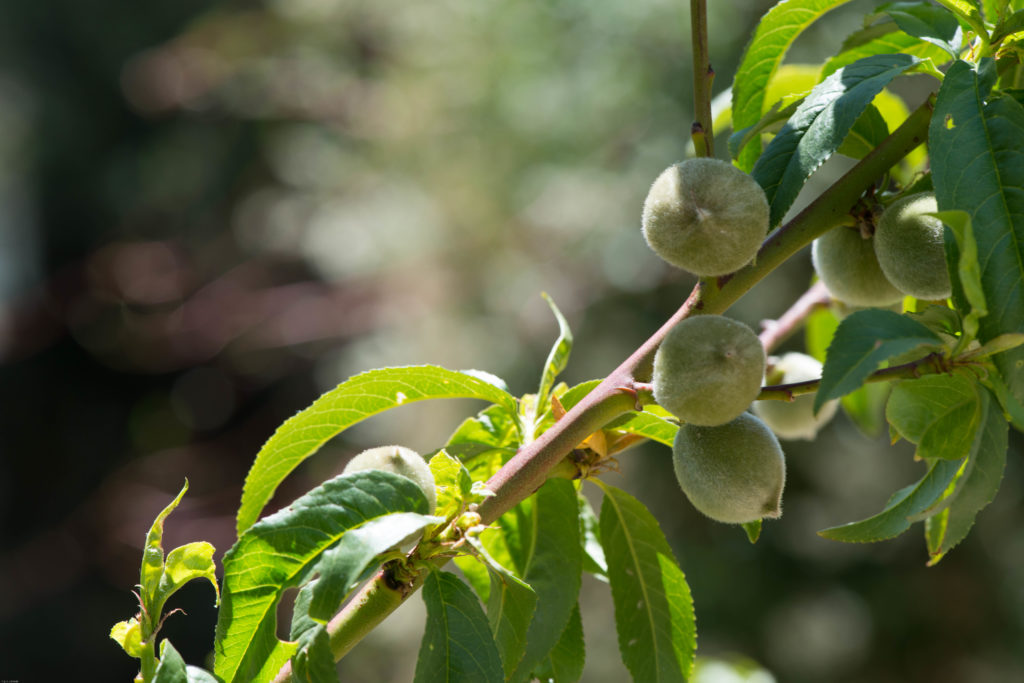 Given all the work required to get the edible plants sorted out this time of year, I'm happy that the front yard can cruise along on its own, without much interference from me. Lots of stuff has started to bloom and we're only a couple of weeks from the full-on riot of spring color: